Business Intelligence Engineer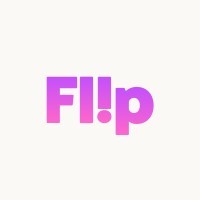 Flip Fit
Software Engineering, Sales & Business Development, Operations, Data Science
El Segundo, CA, USA
Posted on Tuesday, September 26, 2023
At Flip, we're a shopping social network connecting brands and shoppers through a marketplace powered by short form video reviews generated by real customers within the ecosystem. The platform combines a TikTok-like discovery experience with a premium e-commerce service, and a full suite of creator tools allowing every shopper on Flip to become a creator and monetize their content.As we continue to grow, we're looking to add a Business Intelligence Engineer to our team who is passionate about working with raw data and turning it into functional tools that inform strategic decision making across the company. In this role, you will rely on your expertise in database querying and business analysis to build comprehensive reports and dynamic dashboards using Looker and similar BI tools, perform data analysis, and provide recommendations based on your findings. This includes reporting & analysis to support every function in the organization to achieve its goals.
Qualifications
Bachelor's or Master's in Computer Science, Data Science, Statistics, Business, or a related field
3+ years of relevant work experience in business intelligence and analytics, with experience using BI visualization tools, including Looker
Strong proficiency in writing complex SQL queries to pull data from a database or data warehouse, and experience with Python for data modeling.
Knowledge of data warehouse technical architecture, infrastructure components, ETL and reporting tools.
Experience processing large scale datasets, analyzing data to solve business problems and presenting impactful insights to business teams
Demonstrated analytical and problem-solving skills
High attention to detail with an ability to effectively communicate complex information in a practical manner.
Ability to work in a fast-paced, startup environment


Job Responsibilities
Data Collection: Collect data from various sources including databases, spreadsheets, and software systems. Utilize tools such as Looker and any additional data visualization software to clean, transform, and organize datasets.
Data Analysis: Dive deep into the data, identifying patterns, trends, and vital insights
Report Development: Craft comprehensive reports and dashboards tailored to different functions in the organization, translating raw data sets into actionable insights. Innovate in your designs of templates, charts, graphs, and visualizations to convey complex data in a useful manner
Report Automation: Spearhead the implementation of automation processes across our BI function. Harness the latest in BI tools and technologies to automate repetitive tasks, reduce potential for human error, and improve the overall efficiency and responsiveness of our reporting ecosystem
Data Quality Assurance: Uphold the highest standards of data integrity. Regularly conduct data audits, validate datasets, and identify discrepancies. Work hand in hand with internal teams to rectify issues, ensuring that our decisions are always based on accurate and reliable data

Pay is based on a number of factors including market location and job-related knowledge.