Community Area Manager - San Diego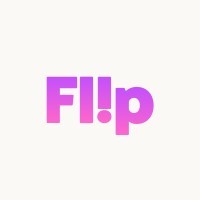 Flip Fit
Sales & Business Development
El Segundo, CA, USA
Posted on Tuesday, October 24, 2023
Join the Social Revolution - Ignite Your Career on the Ground Floor.

Are you a trailblazer, a true hustler, and someone who thrives on building connections in the digital world? If you're passionate about revolutionizing the way people interact, we want you.

Your Role:

As a pioneer in your location, you'll be working directly with our Community Director to ignite cities and connect with the pulse of tomorrow. Your mission in your location is to bridge the gap between young, vibrant communities and Flip. Your Time: Flexible hours, Work on your own time.

What We're Looking For:

A True Hustler: If you're not afraid to roll up your sleeves and dive into the fast-paced world of social media and e-commerce, this is the place for you.

Interconnected Innovator: We're seeking someone who knows the digital landscape like the back of their hand, with a network of connections to match. You understand how to leverage the power of social media to connect people.

Igniter: You're excited about the prospect of working at the ground floor of something monumental. The goal is to set cities ablaze with excitement about our brand and the opportunities we offer. Connecting with students and recent graduates at colleges, on campuses, and within different communities in your specialized area.

Who We Are:

We're not your average e-commerce startup. Flip is the social shopping powerhouse this decade has been waiting for. On a mission to redefine the way consumers connect with brands and each other. Our team is a collective of innovators, visionaries, and go-getters who are committed to creating a shopping experience that's not just convenient but honest and exhilarating.

What You'll Love:Competitive and dynamic team.

An opportunity to shape the future of commerce.

A fast-paced and innovative work environment.

Room for growth as we expand into new markets.

If you're ready to be a part of a movement that's changing the game, and want to get in on the ground floor email nicki@flip.shop

Join Flip - The future of E-Commerce.