Product Intern (Graduate - Dec 2023) (On site)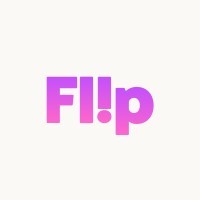 Flip Fit
Product
El Segundo, CA, USA
Posted on Saturday, October 28, 2023
We are seeking a highly motivated and talented Product Intern to join our dynamic team. This role will support the Product Development team and their go-to-market counterparts to improve alignment, communications, and processes around the product. This is an excellent opportunity for individuals looking to kick-start their careers in the product management field.
Responsibilities


Preferred Candidate - Graduated in May 2023 or will Graduate in Dec 2023
Collaborate with the product management team to validate pre- and post-product launches or changes.
Assist in defining and documenting product requirements, specifications, and user stories
Participate in brainstorming sessions and contribute innovative ideas for product enhancements and new features
Help conduct competitive analysis and identify market trends to inform product strategy
Manage projects related to feature development and maintenance that sit within the product, engineering, and design teams
Support the team in coordinating cross-functional efforts, including design, engineering, and marketing, to ensure smooth product development and launch
Conduct usability tests and user acceptance testing to gather feedback and identify areas for improvement
Assist in preparing product documentation, training materials, and user guides



Qualifications
Currently pursuing a degree in Business, Marketing, Engineering, Computer Science, or a related field
Strong analytical skills with the ability to collect, organize, analyze, and present data effectively
Excellent written and verbal communication skills
Passion for technology and a strong interest in product management
Familiarity with product management concepts and methodologies is a plus
Ability to work well in a team environment and collaborate effectively
Detail-oriented with strong organizational skills and the ability to manage multiple tasks simultaneously
Proficient in Microsoft Office Suite and other relevant software applications



Benefits
Hands-on experience working on real-world projects in a supportive and collaborative environment
Opportunity to learn from experienced professionals in the product management field
Networking opportunities with professionals across various departments
Possibility of future full-time employment or recommendation for career opportunities



We look forward to reviewing your application and potentially welcoming you to our team as a Product Intern at Flip!