Machine Learning Scientist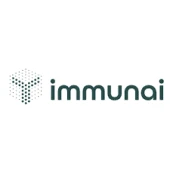 Immunai
Software Engineering
New York, NY, USA
Posted on Sunday, July 2, 2023
Mission Statement


Through single-cell biology, computational biology, and artificial intelligence, Immunai is reprogramming the immune system to develop improved drugs and therapeutics.
Background


Immunai was founded in December 2018. We are a multidisciplinary team of immunologists, genomics technologists, computer scientists, engineers, mathematicians and operators singularly focused on solving an audacious challenge. Backed by some of the leading scientific minds in immunology, oncology, and single cell genomics, we are up for the challenge.
Immunai has begun the process of mapping millions of immune cells and their functions in order to build a proprietary data set for clinical immunological data. The immune system mapping will play an important role in boosting R&D efforts in developing targeted therapies for different diseases. The company noted that the immune system consists of trillions of cells that are divided into different cell types that perform different functions. Because of the complexity of the system, it can be difficult to determine how drugs will interact with the immune cells. This increased understanding can be used to boost clinical response to different cellular therapies.
Immunai's mission is to map the immune system with neural networks and transfer learning techniques informed by deep immunology knowledge. We developed the tools and know-how to help every immuno-oncology and cell therapy researcher excel at their job. This helps increase the speed in which drugs are developed and brought to market by elucidating their mechanisms of action and resistance.
Location
- New York, New York
Reporting to-
Director of Machine Learning
Your Role


You will play an important role in Immunai's Algorithms Research team researching, building, and deploying our core Immunai Sample Representation models to help understand and synthesize large amounts of single-cell immunological data, bridging therapies, indications, data modalities, and biological systems (
in vitro, in vivo, in sapiens
). You will collaborate very closely with computational biologists and immunologists to ensure the resulting product is successful and used throughout Immunai's internal and external projects.
Responsibilities


Research, develop, and deploy both state-of-the-art and classic machine learning models based on single-cell data from immunological datasets
Develop and own scalable production pipelines driven by the core models.
Stay updated on latest advancements in single-cell omics and machine learning research.
Collaborate with stakeholders across software engineering, computational biology, and immunology to solve shared R&D objectives.


Requirements:
Required Qualifications


Ph.D. in computer science, bioengineering, computational biology, or related discipline
Demonstrated experience using custom deep learning models to solve biological problems
Demonstrated experience working with large amounts of biological data, preferably with single-cell omics data
Strong publication track record with at least one high-quality first-authored publication applying ML to biological problems
Strong technical abilities in Python and ML libraries (sklearn, PyTorch), preferably some experience in R
Evidence of engagement with open source projects and community
Excellent written and verbal communication skills.


Desired personal traits:


You want to make an impact on humankind
You prioritize "We" over "I"
You enjoy getting things done - with super high quality
You collaborate effectively with people of diverse backgrounds and cultures
You have superior skills and experience, and constantly strive to be world-class in what you do
You constantly challenge your own assumptions, pushing for continuous improvement
You have a growth mindset
You make decisions that favor the company, not yourself or your team
You are candid, authentic, and transparent


Compensation: This position offers a base salary typically between $140,000 and $170,000. There is an opportunity to consider higher compensation above this range based on business need, candidate experience, and or skills.