Scientist, Immunology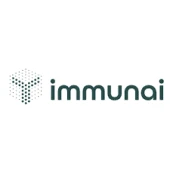 Immunai
New York, NY, USA
Posted on Tuesday, September 12, 2023
Position:
Scientist, Systems Immunology


Immunai was founded on the belief that combining immunomics and machine learning can unlock the next generation of immunomodulatory drugs and improve the chances of drugs getting to patients. Using single cell multiomics and functional genomics, we have begun the process of phenotypically and functionally mapping the human immune system at unprecedented scale & granularity. By applying neural networks and transfer learning to this massive immune database we are generating novel insights into immune disease pathology and elucidating the mechanisms of action and resistance of immunomodulatory drugs. We are using these insights to identify and validate immune targets and target combinations, support the development of improved therapeutics, and increase the speed and success with which new therapies are brought to market. We are a multidisciplinary team of immunologists, engineers, drug developers, computer scientists, and entrepreneurs singularly focused on an engineering-first approach to bringing breakthrough medicines to patients.


Location
- NYC, NY on site
Reports
to
- Senior Scientist, Immunology


Position Summary


This position offers an opportunity to work in a highly collaborative startup environment with world-leading scientists developing and applying state-of-the art genomic technologies to a diverse set of projects at the intersection of the immune system and disease. The successful candidate will work in a fast-paced team alongside highly experienced senior scientists. Specifically, they will join the Early Discovery team to establish and use physiologically relevant model systems to generate and analyze datasets for interrogating the immune system in health and disease. The role will interface closely with a multidisciplinary team of immunology, functional genomics and bioinformatics scientists and will be crucial for the development of relevant translational immunology applications. The successful candidate will be an excellent team player, agile in thought, energetic, and willing to learn new methods and skills.
Responsibilities


Contribute to the establishment of an innovative platform for target evaluation, by designing, developing and performing experiments to establish robust disease-relevant model systems to evaluate therapeutic targets and drugs
Optimize and troubleshoot experimental conditions to ensure high quality and high reproducibility of the data
Independently plan, design and execute experiments, manage projects
Collaborate closely with colleagues in the Early Discovery team, provide technical and analytical support to other groups and actively participate in cross-functional team meetings
Maintain extensive knowledge of the literature in T cell biology, in particular related to immunotherapies
Maintain a complete and accurate electronic notebook via informatics management system
Deliver impactful presentations to other colleagues including senior leadership


Requirements:
PhD degree in Immunology or MSc with significant immunology experience (4+ years).Experience working with T cells is preferred
Strong experience working with primary human and murine immune cells from isolation to functional assays
Expertise in multiparametric conventional and/or spectral flow cytometry, including panel design, acquisition and analysis
Experience working with mice, including but not limited to ip/iv/sc injections and blood and tissue sampling
Experience with mouse cancer models is preferred although not required
Strong analytical skills, problem solving ability, and innovation aptitude required
Must be willing to discover and learn new software and technology applications quickly
Must have strong attention to detail and an ability to multitask
Excellent interpersonal skills and ability to effectively work as part of a team are essential
Excellent organization and time management skills
Ability to work independently with minimal supervision


Desired Personal traits


You enjoy getting things done - with super high quality
You collaborate effectively with people of diverse backgrounds and cultures
You constantly challenge your own assumptions, pushing for continuous improvement
You have a growth mindset
You are candid, authentic, and transparent


Compensation: This position offers a base salary typically between $100,000 and $120,000. There is an opportunity to consider higher compensation above this range based on business need, candidate experience, and or skills.