Machine Learning Team Lead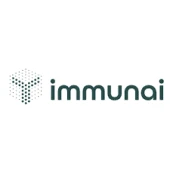 Immunai
Software Engineering
Tel Aviv-Yafo, Israel
Posted on Friday, September 29, 2023
About Immunai:
Immunai is an engineering-first platform company aiming to improve therapeutic decision-making throughout the drug discovery and development process. We are mapping the immune system at unprecedented scale and granularity and applying machine learning to this massive clinico-immune database, in order to generate novel insights into disease pathology for our partners - pharma companies and research institutes. We provide a comprehensive, end-to-end solution - from data generation and curation to therapeutics development, that continuously supports and validates the capabilities of our platform.
As drug development is becoming increasingly inefficient, our ultimate goal is to help bring breakthrough medicines to patients as quickly and successfully as possible.
About the role:
As a Machine Learning Team Lead at Immunai, you will lead the Algorithms Research team that researches, builds, and deploys our core Immunai Sample Representation models to help understand and synthesize large amounts of single-cell immunological data, bridging therapies, indications, data modalities, and biological systems (in vitro, in vivo, in sapiens). You will collaborate very closely with computational biologists and immunologists to ensure the resulting product is successful and used throughout Immunai's internal and external projects.
Location: Tel Aviv
What will you do?
Mentor, manage and grow the ML team of 3-4
Research, develop, and deploy both state-of-the-art and classic machine learning models based on single-cell data from immunological datasets
Leading the development and owning scalable production pipelines driven by the core models
Stay updated on latest advancements in single-cell omics and machine learning research
Collaborate with stakeholders across software engineering, computational biology, and immunology to solve shared R&D objective
Required qualifications:
Ph.D. in computer science, bioengineering, computational biology, or related discipline - greatly preferred
Prior experience managing a team of machine learning professionals - a MUST
Must have a background in biological sciences
Demonstrated experience leading projects using custom deep learning models to solve biological problems - preferred
Demonstrated experience working with large amounts of biological data - preferred
Strong publication track record with at least two high-quality first-authored publications, at least one of which applies ML to biological problems - a plus
Strong technical abilities in Python and ML libraries (sklearn, PyTorch), preferably some experience in R
Evidence of engagement with open source projects and community
Excellent written and verbal communication skills.
Desired personal traits:
You want to make an impact on humankind
You prioritize "We" over "I"
You enjoy getting things done and striving for excellence
You collaborate effectively with people of diverse backgrounds and cultures
You constantly challenge your own assumptions, pushing for continuous improvement
You have a growth mindset
You make decisions that favor the company, not yourself or your team
You are candid, authentic, and transparent