Director of Business Development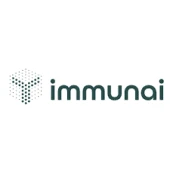 Immunai
Sales & Business Development
United States
Posted on Saturday, September 30, 2023
About Immunai:


Immunai is an engineering-first platform company aiming to improve therapeutic decision-making throughout the drug discovery and development process. We are mapping the immune system at unprecedented scale and granularity and applying machine learning to this massive clinico-immune database, in order to generate novel insights into disease pathology for our partners - pharma companies and research institutes. We provide a comprehensive, end-to-end solution - from data generation and curation to therapeutics development, that continuously supports and validates the capabilities of our platform.
As drug development is becoming increasingly inefficient, our ultimate goal is to help bring breakthrough medicines to patients as quickly and successfully as possible.
About the role:


As a Director of Business Development at Immunai, you will be helping drive business growth within a company, by identifying and developing new market opportunities, and building strategic partnerships with biotech and pharma companies
Location:
New York
What will you do?


Present Immunai's platform overview and capabilities to biotech and pharma stakeholders to incentivize strategic partnership deals
Perform in-depth stakeholder and pipeline review of partners of interest
Conduct lead generation with potential partners
Support sourcing and scoping for external collaboration opportunities, including strategic projects with pharma/biotech and data acquisition from academic institutions
Partner with Immunai legal team to generate, review, and negotiate agreements for partnership and licensing opportunities
Generate and work with scientific leadership to review due diligence project proposals as part of pharma negotiations
Work directly with VPs and C-suite members to evaluate project opportunities via go/no-go discussions and deck generation
Collaborate with internal stakeholders to refine and update Immunai's external offerings and pitch decks
Work with internal stakeholders from R&D, legal, operations, etc to ensure key contractual milestones are being met
Develop SOWs for commercial and academic projects and review with internal stakeholders from R&D, legal, and scientific leadership
Manage active BD pipeline
Prepare and deliver presentations to senior management, as well as at conferences and other external events
Document learnings and success metrics from active and completed external engagements
Participate as a member of a high-performing team with the systems, processes, internal controls, and policies to scale with future growth
Help manage external relationships with academic/commercial partners.
Help to build out the data curation process to fulfill data requirements to support external projects. Work with scientific champions to scope out data/cohort structures best suited to address internal research goals


Requirements:
Required qualifications:


6 + years of business development experience in pharma and/or biotech domain - MUST HAVE
PhD degree in a field of biology, ideally with deep expertise in immunology, oncology, cell/gene therapy, or computational biology
Track record of success in executing significant collaboration and licensing agreements around platform technologies and pipeline assets
Proven ability to work cross-functionally and adapt to changing priorities while managing multiple commitments with accuracy and efficiency to meet deadlines
Competence and comfort with communicating complex information to scientific, technical, and business audiences - ability to think on the fly and answer questions from experts during meetings and presentations
Strong organizational skills, attention to detail, ability to prioritize and meet deadlines in a fast-paced and multi-cultural environment


Preferred qualifications:


Exposure to AI/ML-driven drug discovery and development


Desired personal traits:


You want to make an impact on humankind
You prioritize "We" over "I"
You enjoy getting things done and striving for excellence
You collaborate effectively with people of diverse backgrounds and cultures
You constantly challenge your own assumptions, pushing for continuous improvement
You have a growth mindset
You make decisions that favor the company, not yourself or your team
You are candid, authentic, and transparent


Compensation:
This position offers an on target salary typically between $215,000 and $240,000. There is an opportunity to consider higher compensation above this range based on business need, candidate experience, and or skills.