Data Engineer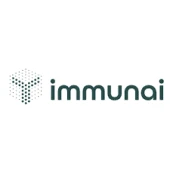 Immunai
Software Engineering, Data Science
Tel Aviv District, Israel
Posted on Saturday, September 30, 2023
About Immunai:


Immunai is an engineering-first platform company aiming to improve therapeutic decision-making throughout the drug discovery and development process. We are mapping the immune system at unprecedented scale and granularity and applying machine learning to this massive clinico-immune database, in order to generate novel insights into disease pathology for our partners - pharma companies and research institutes. We provide a comprehensive, end-to-end solution - from data generation and curation to therapeutics development, that continuously supports and validates the capabilities of our platform.
As drug development is becoming increasingly inefficient, our ultimate goal is to help bring breakthrough medicines to patients as quickly and successfully as possible.
About the role:


As a Data Engineer at Immunai, you will be responsible for designing, building, and maintaining our data pipelines and infrastructure. This includes extracting data from various sources, transforming and cleaning the data, and storing it in a secure and efficient manner.
In this role, you will work closely with data scientists, analysts, and other cross-functional teams to understand their data needs and requirements. You will also be responsible for ensuring that data is easily accessible and can be used to support data-driven decision making.
Location:
Tel Aviv
What will you do?


Design, build, and maintain data pipelines to extract, transform, and load data from various sources, including databases, APIs, and flat files
Enhance our data warehouse system to dynamically support multiple analytics use cases
Reimplement and productise scientific computational methods
Implement data governance policies and procedures to ensure data quality, security, and privacy
Collaborate with data scientists and other cross-functional teams to understand their data needs and requirements
Develop and maintain documentation for data pipelines, processes, and systems


Requirements:
We will only consider data engineers with strong coding skills with an extensive background in data orchestration, data warehousing and ETL tools.

Required qualifications:


Bachelor's or Master's degree in a related field (e.g. computer science, data science, engineering)
5+ years of experience as a Data Engineer or a similar role
Proficiency in SQL and experience with database technologies (e.g. MySQL, PostgreSQL, Oracle)
Experience with programming languages such as Python or Java
Familiarity with data storage technologies (e.g. HDFS, NoSQL databases)
Experience with ETL tools (e.g. Apache Beam, Apache Spark)
Experience with orchestration tools (e.g. Apache Airflow, Dagster)
Experience with data warehousing technologies (e.g. BigQuery, Snowflake, Redshift)
Experience working with large and complex data sets
Strong problem-solving and communication skills
Familiarity with biotech or healthcare data - an advantage


Desired personal traits:


You want to make an impact on humankind
You prioritize "We" over "I"
You enjoy getting things done and striving for excellence
You collaborate effectively with people of diverse backgrounds and cultures
You constantly challenge your own assumptions, pushing for continuous improvement
You have a growth mindset
You make decisions that favor the company, not yourself or your team
You are candid, authentic, and transparent