Scientific Project Manager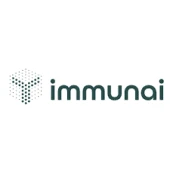 Immunai
Operations
Tel Aviv District, Israel
Posted on Tuesday, October 24, 2023
About Immunai:


Immunai is an engineering-first platform company aiming to improve therapeutic decision-making throughout the drug discovery and development process. We are mapping the immune system at unprecedented scale and granularity and applying machine learning to this massive clinico-immune database, in order to generate novel insights into disease pathology for our partners - pharma companies and research institutes. We provide a comprehensive, end-to-end solution - from data generation and curation to therapeutics development, that continuously supports and validates the capabilities of our platform.
As drug development is becoming increasingly inefficient, our ultimate goal is to help bring breakthrough medicines to patients as quickly and successfully as possible.
About the role:


As a Project Manager focusing on external collaboration projects, you will play a pivotal role in shaping our organization's collaborative efforts with external partners, research institutions, and other key stakeholders. Your responsibilities will encompass project initiation, planning, execution, and successful delivery, all while ensuring alignment with our strategic objectives. This role offers a unique opportunity to drive innovation, enhance cross-functional teamwork, and contribute to the growth and success of our organization.
Location:
Tel Aviv, Israel
What will you do?


Develop comprehensive project plans, timelines, and budgets that outline key milestones, tasks, and resource requirements
Manage projects and provide tools to enable project execution with the highest level of excellence
Implement processes to enable prioritization of the group's resources to contribute to the company's short and long term needs
Facilitate collaboration across the different disciplines, including a deep understanding of all activities, needs, and bottlenecks to ensure seamless integration
Maintain accurate project documentation, including project plans, status reports, meeting minutes, and correspondence with external partners
Document and manage risks, issues, and action items and document actions necessary to mitigate risks.
Identify blockers including but not limited to operational roadblocks, budget shortage, scientific disagreement, lack of staff and provide swift decisions to help unblock processes for organizational objectives and timelines
Manage project dashboard to ensure projects are well integrated and communicated throughout the rest of the company, to provide visibility to both group members and company leadership
Foster a collaborative and results-driven team environment
Ensure effective communication and coordination across continents and different time zones
The successful candidate will be reporting to the PM Associate Director


Requirements:
Required qualifications:


Minimum two years of experience in project management in the biotech or pharma space
Master's degree in a relevant life sciences discipline
Excellent or near-native English
Excellent interpersonal and communication skills, with the ability to effectively work in a multicultural team, collaborate with diverse stakeholders, and present complex information in a clear and concise manner
Demonstrated leadership skills and experience in managing cross-functional teams
Ability to work across different time zones, including availability for afternoon hours twice a week


Preferred qualifications:


Experience successfully managing projects with external collaborators/partners, such as research institutes, hospitals or pharmaceutical companies
Familiarity with basic molecular, cellular biology, and/or immunology
Familiarity with software systems and computational pipelines work


Desired personal traits:


You want to make an impact on humankind
You prioritize "We" over "I"
You enjoy getting things done and striving for excellence
You collaborate effectively with people of diverse backgrounds and cultures
You constantly challenge your own assumptions, pushing for continuous improvement
You have a growth mindset
You make decisions that favor the company, not yourself or your team
You are candid, authentic, and transparent