Systems Immunologist (Scientist II)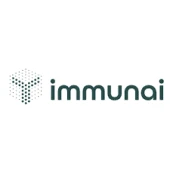 Immunai
Omaha Metropolitan Area, Nebraska, USA
Posted on Friday, October 27, 2023
The position will be hired commensurate with experience.
About Immunai:
Immunai is an engineering-first platform company aiming to improve therapeutic decision-making throughout the drug discovery and development process. We are mapping the immune system at unprecedented scale and granularity and applying machine learning to this massive clinico-immune database, in order to generate novel insights into disease pathology for our partners - pharma companies and research institutes. We provide a comprehensive, end-to-end solution - from data generation and curation to therapeutics development, that continuously supports and validates the capabilities of our platform.
As drug development is becoming increasingly inefficient, our ultimate goal is to help bring breakthrough medicines to patients as quickly and successfully as possible.
About the role:
We seek an exceptionally motivated individual to join our team of talented researchers in a highly collaborative startup environment at the intersection of immunology, AI, and new genomic technologies. This position offers an opportunity to work on a diverse set of projects related to human immunology, with a focus on cancer immunology and autoimmunity, in support of multiple projects.
Location: New York, NY
Reporting to: Sr Director, Collaborations
What will you do?
Work with the team to plan project requirements and timelines
Perform specific literature reviews while simultaneously maintaining a broad understanding of the most current updates in the field, specifically as it relates to immunotherapies, immunology, and single-cell technologies
Clearly communicate findings to external stakeholders in the form of presentations and data reports
Advise computational teams on matters of immunology
Curate bioinformatic platforms to reflect immunological insights
Study pathways/genes of interest and assess their value as targets
Work with and present to external partners
Required qualifications:
Ph.D. with at least 4 years of experience related to immunology or computational/systems biology
Familiarity with basic molecular biology and NGS, specifically single-cell platforms
Experience dealing with a variety of NGS data types (single-cell or bulk RNAseq, microarray, whole genome sequencing) including data analysis in R or python
Excellent or near-native English
Strong analytical skills, problem-solving ability, attention to details, and innovation aptitude
Excellent interpersonal skills and ability to work effectively as part of a team
Excellent organization and time management skills, with an ability to multitask
Ability to work independently with minimal supervision
Basic coding knowledge, specifically R, is a distinct advantage
Desired personal traits:
You want to make an impact on humankind
You prioritize "We" over "I"
You enjoy getting things done and striving for excellence
You collaborate effectively with people of diverse backgrounds and cultures
You constantly challenge your own assumptions, pushing for continuous improvement
You have a growth mindset
You make decisions that favor the company, not yourself or your team
You are candid, authentic, and transparent
Compensation: This position offers a base salary typically between $115,000 - $145,000. There is an opportunity to consider higher compensation above this range based on business need, candidate experience, and or skills.